Co-productie met partners:
Maakplaatsen, generators, MFT & kids
Co-productie met partners: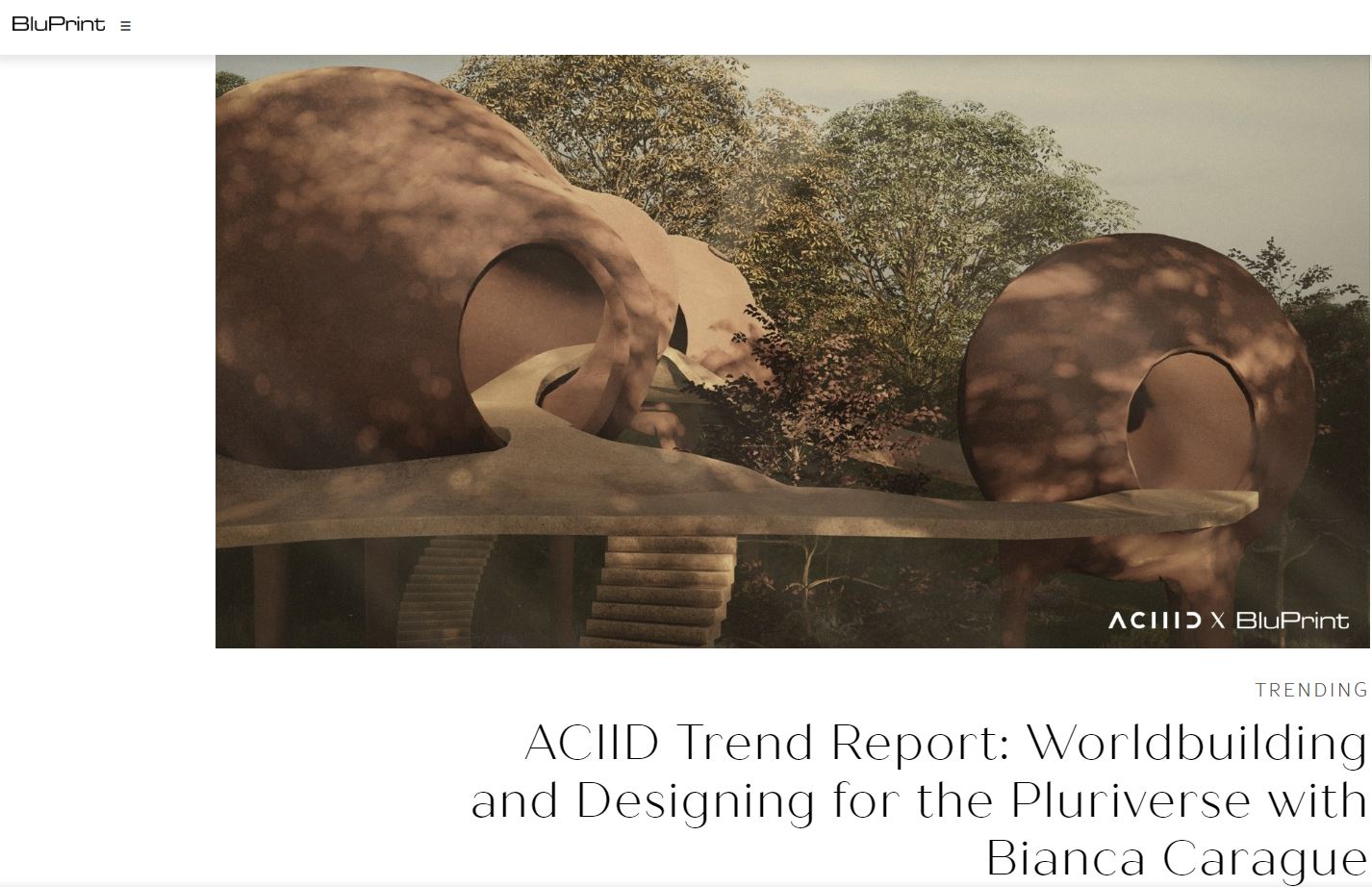 Bianca Carague is a Filipino social designer of virtual spaces. Combining design research and storytelling, she curates diverse pockets of intimacy, connection, and self-expression in her digital worlds. Her graduate work for Design Academy Eindhoven was built while on isolation during lockdown, comprising a game world of virtual mental health Care Commons. Touching on digital wellness and her fresh take on the Metaverse, her work has been recognized in ACIIID's Virtual Design Week 2020, Vogue and FRAME Magazine. She also has an ongoing exhibit on futures literacy at Tetem art center in Netherlands.
Laatste in de media
Publiceerdatum dinsdag 26 april 2022
Dutch Design Daily: Gen C: Children of 2050
What does the life of a digitally grown child look like? How do the future children make use of indigenous knowledge and nature? Which realities exist in their metaverse? How do children raised by the whole community affect society? Tetem's new exhibition, Gen C: Children of 2050 created by artist and designer Bianca Carague, takes the issue of climate change as a starting […]
Publiceerdatum zaterdag 9 april 2022
Huis aan Huis: Tetem kijkt naar de kinderen en de toekomst
Bij Tetem hebben ze aandacht voor kinderen en kijken ze naar de toekomst. Daarom is er een nieuwe tentoonstelling: 'Gen C: Children of 2050'. In Tetem's nieuwe tentoonstelling 'Gen C: Children of 2050' speelt kunstenaar en ontwerper Bianca Carague op een speculatieve manier met verschillende mogelijke toekomstbeelden en skills. "Die zijn nodig zijn om ons in een onzekere wereld aan […]