Co-productie met partners:
MFT, Maakplaatsen, generators & broedplaatsen
Co-productie met partners: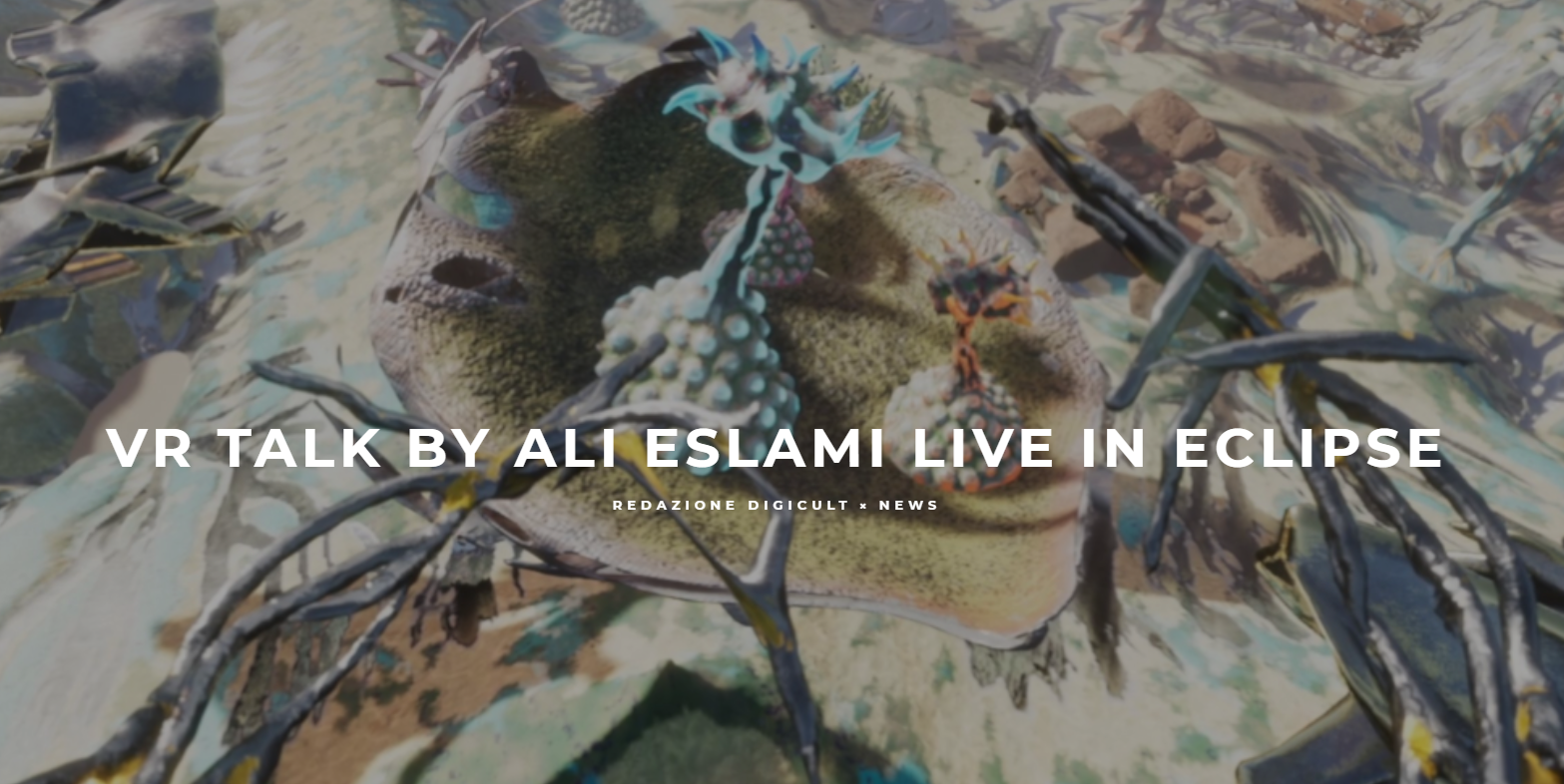 On 11 September Ali Eslami takes the physical and online audience on a journey inside the virtual worlds of Eclipse while exploring new and radical forms of space, time and body. During his VR talk, Ali Eslami, in collaboration with Mathilde Renault, will login to Eclipse as a Bird and interact with the VR entities called Alless and Lena. Get to know the different entities, their feelings and interests and explore new ways of expression and communication through virtual reality.
Read the full article here.
Laatste in de media
Publiceerdatum vrijdag 6 oktober 2023
1twente: Uniek fotofestival in Enschede verkent 'Human Landscapes'
Fotogalerie Objektief wil met de tweejaarlijkse fotomanifestatie een podium bieden aan fotografie in Twente. Jan Geelen, de voorzitter van Objektief, wil hoogwaardig fotowerk in zijn galerie presenteren. "Elke dag worden er wereldwijd miljarden foto's gemaakt, maar wat een goede fotograaf onderscheidt, is de esthetische kwaliteit ervan." De manifestatie die op zondag 8 oktober begint, is overal in de stad te […]