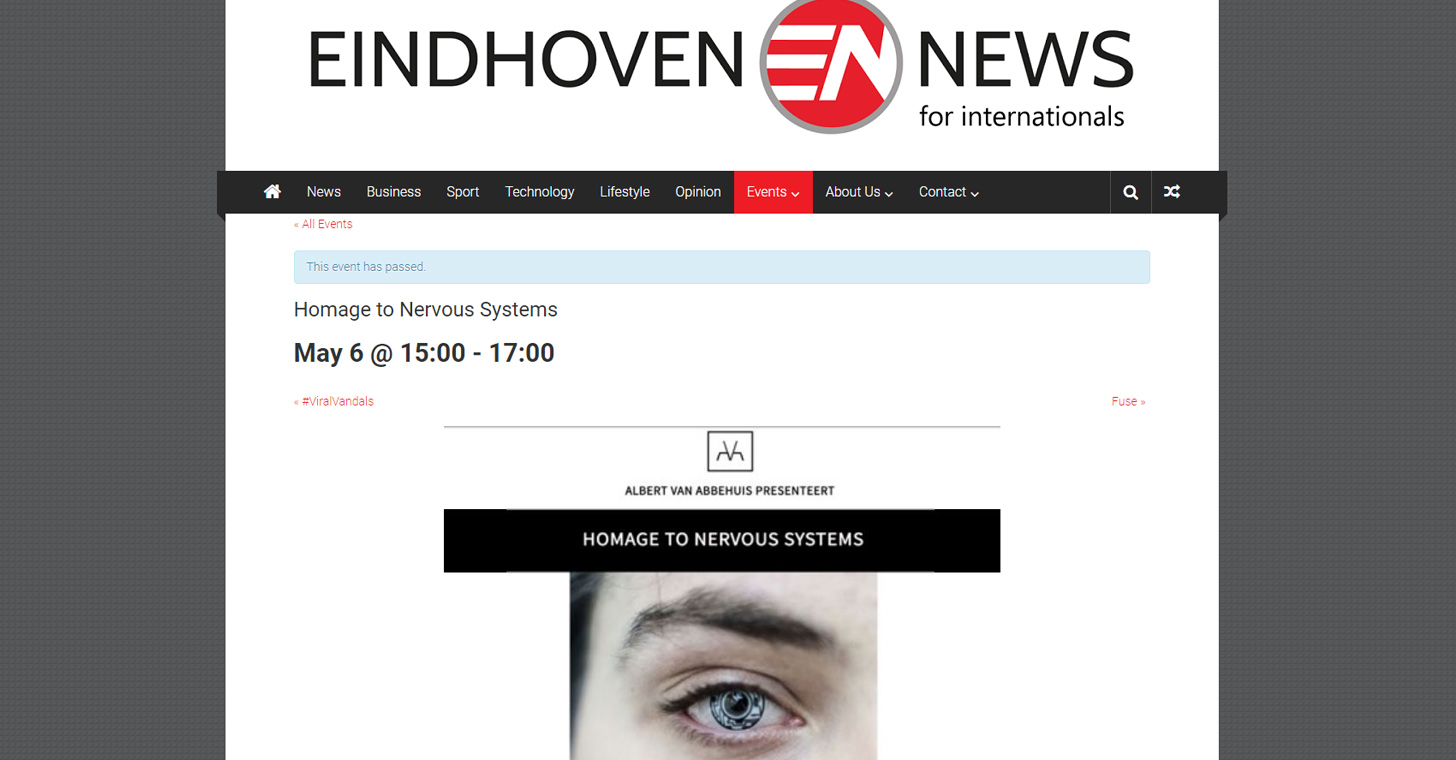 Eindhoven News over Homage to Nervous Systems tentoonstelling die doorreist van Tetem naar het Albert van Abbehuis:
As part of the series of Art & Science Salons, Albert van Abbehuis presents on Saturday 7th of March the exposition "Homage to Nervous Systems". Curation Viola van Alphen investigates the influence of the large amount of data -collected daily by billions of sensors during our commute and communications- in our behavior and understanding of society and ourselves. The exposition has been previously presented in Tetem Enschede and builds on a concept developed by Haus der Kulturen der Welt (House of World's Cultures) and Tactical Tech.
Lees verder
Laatste in de media
Publiceerdatum vrijdag 1 januari 2021
De Ingenieur: Dromenfabriek
De Ingenieur licht de tentoonstelling The Factory of Dreams uit. Lees hier het hele artikel.