Co-productie met partners:
Maakplaatsen, generators, MFT & kids
Co-productie met partners: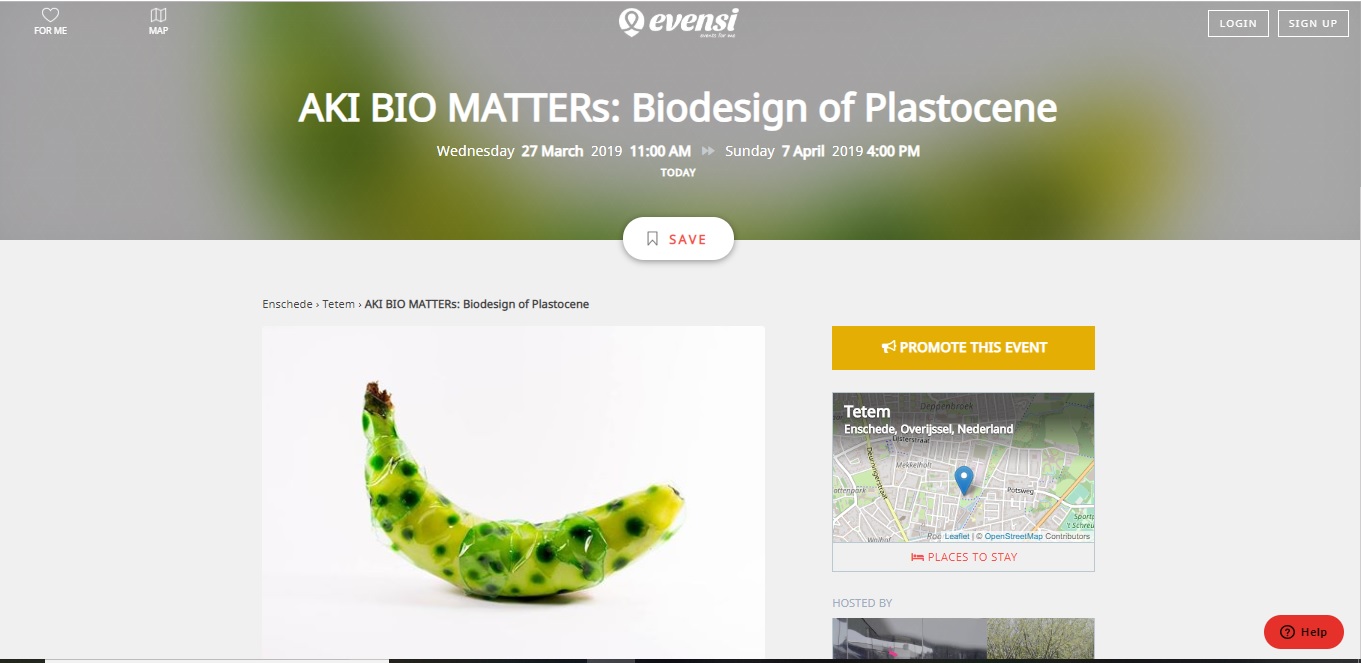 The growing research on how to live in the age of Anthropocene - the epoch of earth's structural changes caused by humans - introduced an ecocritical understanding of human relation not only towards environment but also technology and materials we invent. It became clear that technology is not neutral and materials we use are not without agency. Stuff of our daily plastic life may perpetuate and strengthen the existing hierarchies, ideologies and beliefs, but they can also disrupt them. We entered an age where the dreams of omnipresent enhancements to solve the problem became a scientific possibility: biosolar cells for low emission of CO2 and meal worms to digest our plastic are already a reality. But do these inventions and discoveries create a future that we want to live in? 
Lees hier het hele artikel.
Laatste in de media
Publiceerdatum woensdag 24 augustus 2022
Vogue Phillipines: Bianca Carague Designs Virtual Realms For Your Mental Well-being
Entering into the virtual realm Bump Galaxy, one might encounter a sparkle of fireflies that asks how you're doing. Glowing avifaunas soar above head, dancing between pixel-made parrots. Heartfelt conversations with strangers are even highly-encouraged. "Welcome to a place in the metaverse, where people play to care," reads the welcome message as one enters the digital space. This is social […]
Publiceerdatum dinsdag 16 augustus 2022
Huis aan Huis: Verhalen over planten
Er zijn naar schatting ruim 370.000 verschillende soorten planten in de wereld. Plus alle soorten die nog niet ontdekt zijn én de varianten die wij als mens maken.  En iedere plant is weer bijzonder op zijn eigen manier, met een eigen verhaal en persoonlijkheid.  Lees hier het volledige artikel.