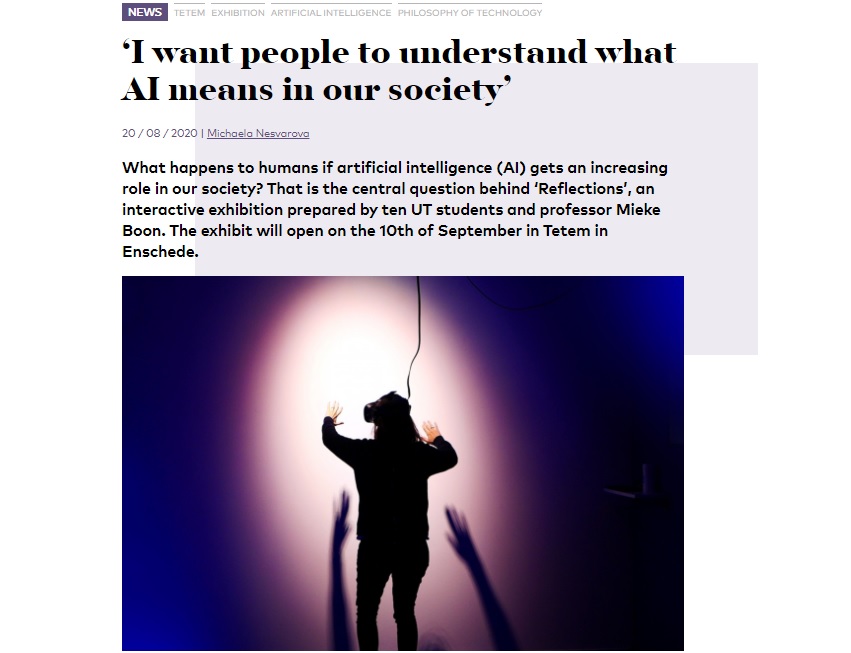 What is the main idea behind the exhibition?
Boon: 'To create societal awareness of AI. It is called 'Reflections' for a reason. We invite people to reflect on AI in society. In the past years, I became interested in artificial intelligence in my philosophical research. AI is becoming better and better and it could soon take over many cognitive functions. It might know us better than we know ourselves. It can make decisions on which music we should listen to, which job to take, which partner to marry and so on. How will that make us feel? What will it do to human dignity? I wanted to explore these questions. In October 2019 I started working on these topics together with my students and Tetem with the goal of creating this philosophical exhibition.'
Read the whole article here.
Laatste in de media
Publiceerdatum vrijdag 1 januari 2021
De Ingenieur: Dromenfabriek
De Ingenieur licht de tentoonstelling The Factory of Dreams uit. Lees hier het hele artikel.